OTT
Have you ever wondered how you could advertise your business on streaming devices? We have the answer: OTT
AUDIENCE
We identify the groups your organization should target, refining them to the most relevant audience possible to drive conversion and decrease expense.
TIMING
We advise you about the time frames during which your media should run to engage your audience effectively.
BUDGET
Get your ads in front of your audience for a fraction of the cost of traditional TV advertising.
What is OTT?
Watching your favorite shows works differently than it did ten years ago. Cable isn't the only way people can tune in. Services that let you stream those shows online are on the rise, as are their number of users.
OTT ads are shown on a TV screen through a smart TV or streaming device. Differentiated from online mobile video which captures an audience of one, OTT offers an affordable way to reach more people with your ad as people often stream their favorite shows together. The best part? These affordable and targeted ads CAN'T BE SKIPPED by viewers!
We'll get your 15 or 30 second commercial in front of your customers on over forty of the most popular streaming services for a fraction of the cost of traditional TV advertising.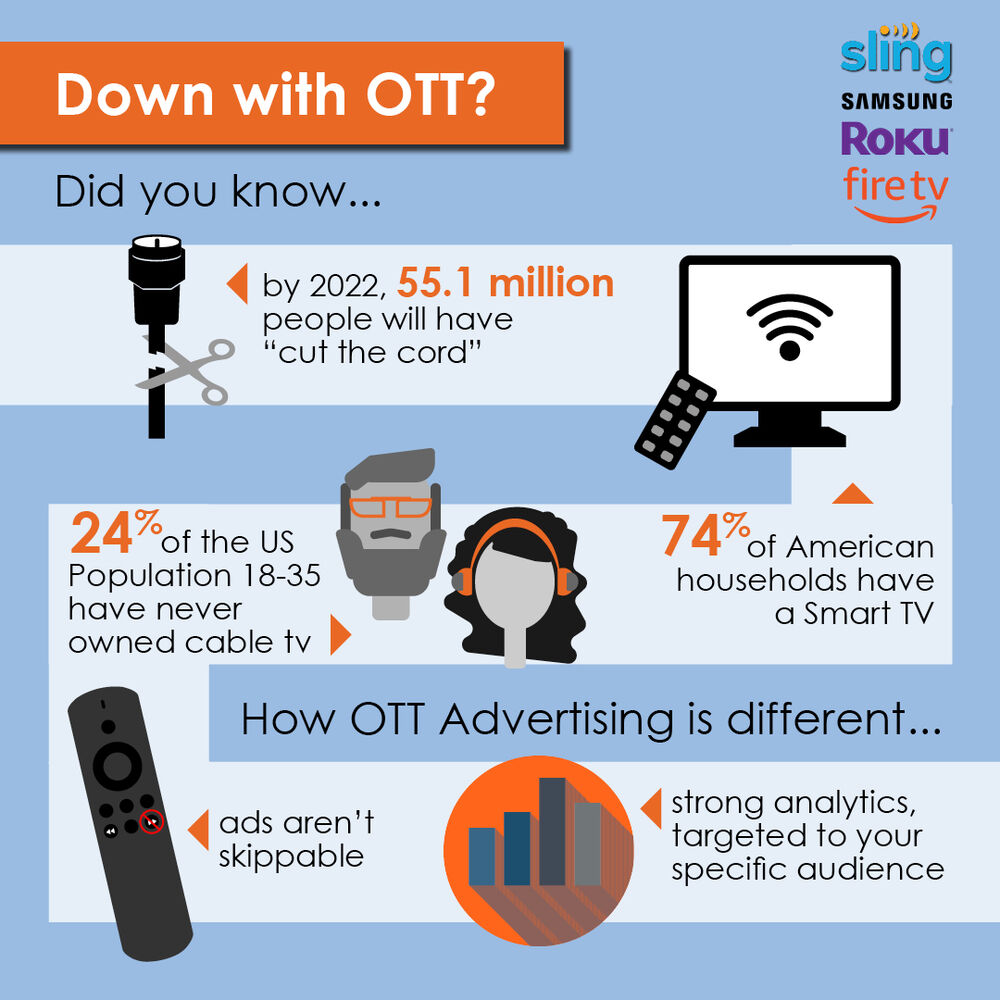 Check out some of our recent work
We partnered with Hancock County Savings Bank to create a series of videos to be used for OTT advertising. We developed two 15-second and one 30-second videos to engage their targeted audience who are watching on a streaming device or Smart TV.
Pacer Studios can help you reach your market with this cost-effective way to advertise, whether you already have a commercial ready to go or if our team can help develop the video for you.

We can work with your current commercial or create something new
Our video production team knows how to get your message across
There's no medium more powerful for communicating than video. When it comes to getting your message across to your target audience with OTT, we have the creative talent and in-house production resources to produce videos that inspire, educate, persuade, promote and elicit action. We will work alongside you to produce an affordable and effective campaign that successfully reaches your market.