STEP 2 – Part One
Please review this landing page, entering the word focus as your password:
Contractor Connection Landing Page
Feel free to follow the links in the header and review the subsequent pages.
---
STEP 2 – Part Two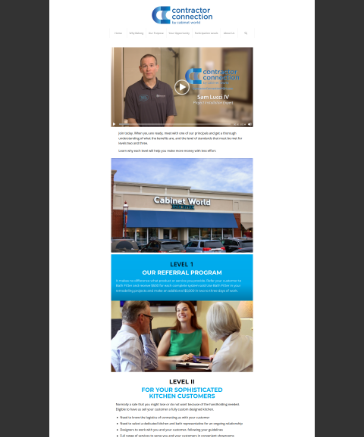 Once a contractor expresses interest by submitting their contact info via the CC website, they are given contractor-access to the following content. Please click the link to review.